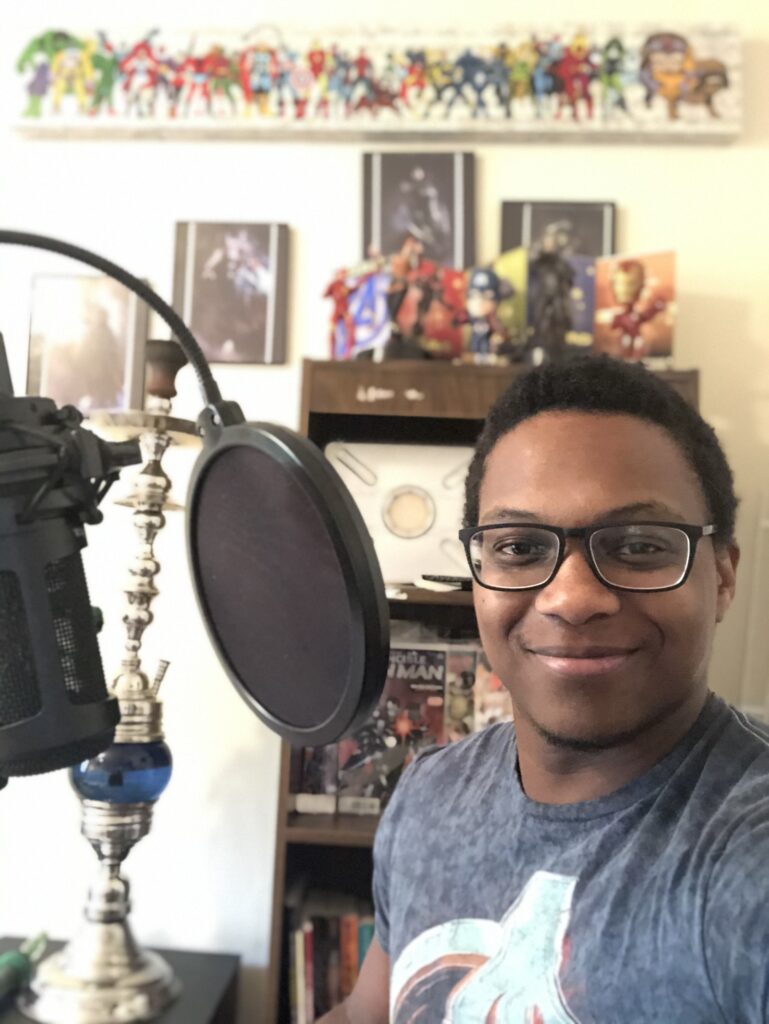 Catch Light Interactive, the studio behind the upcoming thriller, Project 4: New Light City, announced today actor Joseph Griffiths has joined the project. A veteran of animated films, podcast productions, and voice over work for video games, Griffiths will play the role of Spencer Langley in the game.
"I am so thankful and honored to be joining the team," said Griffiths. "Being able to voice Spencer will be a magnificent adventure! This was an audition that just seemed to make sense for me. Spencer's sense of humor, dry-wit, his sarcasm…I'm very happy to get the opportunity to work with the creative minds at Catch Light to bring the character to life."
Prior to joining the project, Griffiths recently worked as a film actor, most notably as Shadow in Colbat Star: Dune Walker (2020), which was featured in the Annecy 2020 Film Festival in France, and Gradin McCarthy in the film Grim Trigger. Griffiths is also voicing the lead role of Marcus for the upcoming video game, Vengeance: Eye for an Eye, which is slated to release later this year.
"Spencer has a prominent role in the game," said co-founder and Director of Development, Jorgen Tandberg. "We needed someone who fit the character's personality and could also keep up with demands of such a role. Joseph was our first choice, so we're pleased he signed on."
With the support of his girlfriend and two sons, Griffiths was able to relocate to the heart of the industry by moving to Atlanta, Georgia to continue his already blossoming career.
"Georgia has some really great areas for outdoor activities, and it's an excellent place for honing creative skills," Griffiths said about his new home. "In between auditions and various podcasts and projects, I really enjoy spending time with my family and our pets here."
Project 4: New Light City is an episodic action-adventure video game, with Chapter One slated for release in Q4 2021. For more information about the game as well as other breaking studio news, visit www.catchlightinteractive.com
To inquire about Joseph Griffiths professional services as an actor, follow him on Twitter at www.twitter.com/joe_griffs