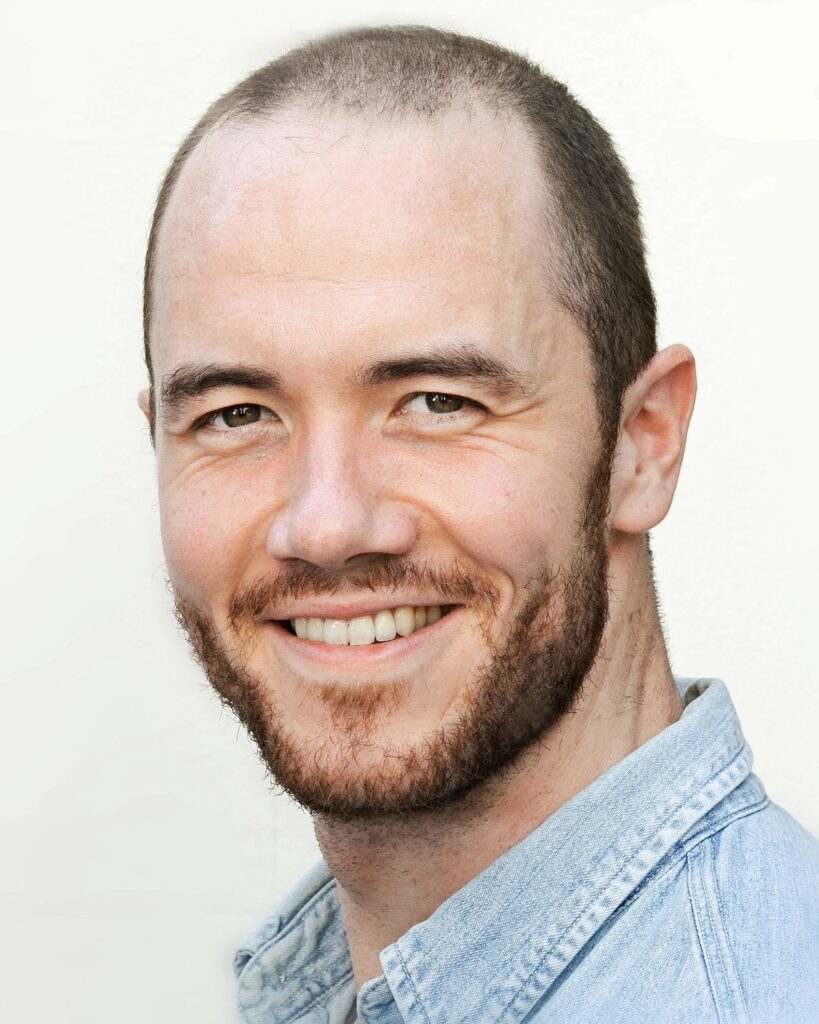 Catch Light Interactive, the studio currently developing Project 4: New Light City for a late 2021 PC release, announced today veteran theater actor and filmmaker Sebastian Brown has agreed to join the project. Originally from England and raised in the Vancouver, British Columbia area, Mr. Brown brings to the project extensive experience in theater, film, and voiceover work.
"It's always wonderful to get to work on something that is being built, being carefully considered," Brown said about working with Catch Light Interactive.  "Since we've begun, I've felt like I've been heard and considered in terms of bringing [the character] Weston to life, and that's always important. It's so nice to be able to collaborate with people who really care."
After extensive training at The National Youth Theater and the Guildford School of Acting, Mr. Brown spent several years working as an actor in theaters across the United Kingdom. Upon discovering a passion for film, Brown pursued a Masters Degree in Filmmaking in order to learn how to perform on the other side of the lens. He has since worked across many areas of film and television production over the last several years.
"Seb's experience and talent as an actor are evident right from the first take," said Catch Light Interactive co-founder and CEO, Paul Kardos. "We consider ourselves lucky to have landed our first choice to voice a character as interesting and complex as Weston."
In addition to an accomplished career in media, Mr. Brown has also established a reputation as a sought-after voiceover actor, eventually leading to his role in Project 4: New Light City. Embracing his roots as a performer, Mr. Brown was eager to return to the world of voice acting and animation.
"I can't tell you how excited I am to get started in bringing Weston to life," Mr. Brown said about the role. "There is something about getting to step into the shoes of a man like Weston, getting to imagine how he moves, how he functions, what makes him tick, that is just such a thrill ride. Especially a character like him."
Brown recently completed audiobooks for Next Chapter Audio and Typewriter Publications, and is currently working on two new books. In 2020, Brown also voiced several characters for Kings Bounty 2 (PRL Studios) and Please Wake Up (CLU Entertainment). To inquire about Sebastian Brown's professional services, you can reach him at https://www.sebastianbrownvo.com/ or on Twitter @vo_seb
________
Project 4: New Light City is an episodic, first person interactive thriller currently under development by Catch Light Interactive, with Chapter One due to hit the PC market in Q4 2021. For updates on the project as well as other studio news, visit: www.catchlightinteractive.com, or follow the studio on your favorite social media platforms.